"How shall I tell?" Coming out for Lesbian and...
The coming out can be the most empowering experience Lesbian and Bisexual Women have in their lifetime because it means to get over the internal homophobia and to admit the sexual orientation to oneself and to others. This self-acceptance is an essential thing for the personal well-being. But it also means to face many challenges a heteronormative society presents to Lesbian and Bisexual Women...
Counseling and Psychotherapy in a heteronormative...
There is no doubt that many factors cause depression and anxiety among all women, but Lesbians, Bisexual Woman, Transgender people and people who identify as Queer (LBTQ-persons) often face homophobic discrimination and violence, social stigma, rejection by family members and unfair treatment in the legal system, which obviously have an impact on the mental well-being. In order to this fact often...
Raising Awareness Health and well-being of...
  You might ask whether Lesbians, Bisexual Women and Transgender People and people who identify as Queer (LBTQ) don't face the same health issues as heterosexual women do. According to a study conducted by the U.S. Institute of Medicine in 1999, which concluded that Lesbians are an underserved population, the answer is "No". Surveys show that LBT people are more likely to develop breast, ovarian...
New Lithuanian brochure on LBT women's health
In connection with the project Empowering LBT Women, LGL has published a brochure about lesbian, bisexual and trans (LBT) women's health, providing information on various topics, for example sexual and mental health. The brochure is aimed at both LBT women and their healthcare providers. LBT women's invisibility remains an issue in society in general, healthcare services being no exception. The...
Have a Queer Christmas!
Artist Fredrika Biström has designed some queer Christmas cards, questioning traditional gender roles and stereotypes connected with the holiday season. And this time of year does reinforce stereotypes: just think about how the roles of angels and shepherds are shared out in Nativity plays in schools and playgroups, or toy shop catalogues with their sections of Christmas present ideas for "girls"...
Bisexual social identity in Lithuania
The latest issue of Vytautas Magnus University journal of social research "Culture and Society" contains an interesting article by Darja Lyzenko on the experience of bisexual people in Lithuania. Based on interviews with bisexuals living in Lithuania, the article discusses the construction of a bisexual social identity and the obstacles bisexual people encounter in forming their identity. The...
GAY DANCE: A SOCIAL MEDIA SUCCESS STORY
Finland's 94th anniversary of independence this December was celebrated by, amongst other things, an event entitled Homotanssit, or Gay Dance. This event is a good example of reacting to bigotry in a creative, empowering and, above all, fun way.   It all started when a member of parliament turned down an invitation to attend the official independence day reception at the presidential palace,...
How can you help kids to understand sexism issue
This is Soraya Chemaly's article which shows problem of sexism in movies. But don't worry! It also gives you some solution how to help kids to understand it and struggle to end discrimination against femininity.  "Given the world we live in, there is simply no way to stop kids from talking about, seeing and enjoying what are clearly overwhelmingly gender biased stories being told by...
and they will show you your true colours...
In reference to Hillary Clinton's speech (you can read it in here: http://www.humanrights.gov/2011/12/06/remarks-in-recognition-of-international-human-rights-day/ ) about LGBT rights (which should be treated as regular human rights) and about permanent violation of these rights it is reasonable to recall results of the HRW report called  "'We'll Show You You're a Woman': Violence and...
LGL Movie Evening, 24th November, 7p.m.
The upcoming movie evening is a very special one. LGL got a permission for screening of INTERSEXION from Mani Mitchell. It gives you a unique opportunity to see the documentary that is not available elsewhere!     The INTERSEXION is a movie produced in New Zealand which touches upon a subject of intersexuality. Rarely discussed, the phenomenon of intersex people occurs more often than one might...
LBT women send greetings to the Lithuanian MPs
In the framework of LGL's on-going project Empowering LBT Women a group of volunteers took up an action of sending postcards to the members of the Lithuanian Parliament. The postcards depicting representatives of LBT community have been produced within the project's promotional campaign under the motto "Pradėkime kalbėti" (Let's speak) which encourages to start a dialogue and thus raise the...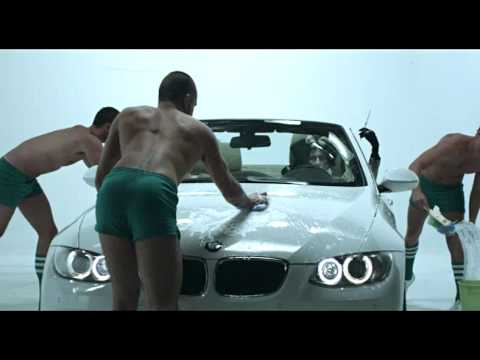 Lesbian psychologies: explorations and challenges →
Feminist writers, therapists, and teachers discuss about lesbian identity, relationships, community, therapy and try to assess the impact of lesbianism on women's lives. This collection of essays was written 25-30 or more years ago, the content is still having application in present. Heavy on psychoanalytic theories and offering suggestions for working with (and being) a lesbian in therapy,...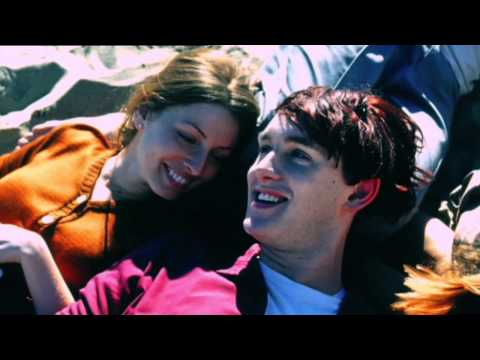 "COMING OUT STORY I understood when I was an adolescent that I was attracted to..."
"The social construction of lesbianism" Celia... →
The old model of lesbianism as a pathological affliction it was removed being replaced by a liberal social scientific one which presents it as an alternative lifestyle, a way of loving, a sexual preference, or a source of personal fulfillment. This controversial book argues that the shift from 'pathological' to 'gay affirmative' research merely substitutes one...
"COMING OUT STORY Ten years of searching for myself. Millions of thoughts. In..."
LESBIANS' HEALTH: MYTHS AND REALITIES
A MUST READ Because of the general lack of focus on lesbian health issues, ILGA designed a project that raises awareness of some misconceptions on lesbian's health and sexual behaviour that could have life-threatening consequences. Under the link you can find a brochure "Lesbians' health: myths and realities". The themes tackled are Breast and Cervical Cancers, HIV and Sexually Transmitted...
Artists For Recognition And Acceptance →
The website "Artists for Recognition and Acceptance" (AFRA) formed in 2008 shows us different ways in which LBT women are expressing themselves, like photography, poetry, fine and visual arts, performing arts, media and film. The mission of this site is to bring together all women who love women to explore, discover and show their artistic talents while addressing issues facing...
Hidden marks LBT women →
A report on LBT female students experiencing harassment, violence and sexual assault. This new research presents the impact on physical and mental health of LBT victims.  The conclusion of the report is that LBT women are more likely to experience sexual violence: -         Over one of third of LBT respondents had experienced sexual violence in comparison with 22 per cent of heterosexual,...
1 is 2 Many →
Vice-President of the United States Joe Biden – one more time – takes the floor to denounce the statistics on violence and sexual abuse of young women in school or college. Indeed the numbers are speaking : in America, 1 in 5 women would be victim of sexual assault while they are in college; concerning teen girls, 1 in 9 would be forced to have sex, and 1 in 10 would be hurt on purpose by...
A Different Type of Woman - The Empowered Woman
By Alexandra Mirica This article is with and about women, during the time, in present and a perspective for the future, so let's speak about the empowered women…and in order to do that, a good start may be a poem written by Sonny Carroll for the strong and empowered women that we are or to remind us how we can be… "The Empowered Woman, she moves through the world with a sense of confidence and...
The first ever LBT Camp in Lithuania
The first camp dedicated to and for LBT women took place last weekend, from 9th till 11th of September  2011,  in Jašiūnai - a small Lithuanian village, a place that combines the fairytales with reality in an amazing landscape of  river (Merkys River) and forest (an edge of the Rūdninkai Forest) in the same time. The Friday evening started with a socialization program where the participants...
It gets better
This video-project, launched in September 2010, aims to prevent LGBT kids and teens from suicide through positive messages about openly-lived life after school. Indeed, these young people face threats and violence, often also physical, during their time in high school in particular, as another article from ours shows it. Thus several public personalities and artists, LGBT or not, as well as...
Lesbian, Gay, Bisexual, Trans and Queer... →
The book presents the history, contexts and debates in LGBTQ psychology, an introduction about the scientific study of sexuality and "gender ambiguity", the key debates and perspective in the context of relations between LGBT psychology and feminism, queer theory and critical psychology, research methods, approaches and issues in doing LGBTQ psychological research,  some tracks in order to...
'Legal Jungle' for same-sex couples and their...
In Europe, many countries offer civil partnerships for same-sex couples, some even allow marriage. But even in those countries some issues are persistent, which have several aftermaths in the everyday life of homoparental families. When various factors, as different nationality or living in another country, come together, things start to get really tough. This is the case of this Finnish-French...
Lesbian and gay psychology: new perspectives →
Written in an accessible but scholarly manner, this is the first British - edited and authored collection on lesbian and gay psychology. This book makes significant and original contributions to the field of Lesbian and Gay psychology, presenting new perspectives in the area of LG people.
LGB Youth Bullied, Abused More Often Than Peers →
A new study published in the American Journal of Public Health provided by University of Pittsburgh Schools of the Health Sciences present how the abuse is experienced differently by sexual minorities. The main idea of this research is to demonstrate how the higher rates of abuse experienced by LGB youth are one of the driving mechanisms underlying higher rates of mental health problems, substance...
Workshop for LBT women 9.-11.09
Š.m. rugsėjo 9 – 11 dienomis (penktadienis – sekmadienis) asociacija Lietuvos gėjų lyga vykdydama projektą "Lesbiečių, biseksualių ir translyčių moterų teisės ir sveikata", kviečia Jus į dviejų dienų LBT moterų stovyklą "Mūsų teisių perspektyvos", kurios tikslas - suburti lesbietes, biseksualias ir translytes moteris diskusijai LBT moterų teisių, aktyvizmo ir sveikatos temomis, suteikti žinių ir...
Clare Dimyon : Member of the Order of the British...
Everybody knows Clare Dimyon. This British professor and LGBT Rights activist has been active in Central and Eastern Europe through her 2009 "Pride Solidarity Tour" across Europe to promote LGBT Rights in countries where those Rights are not so much respected. Therefore, she has been honored by His Royal Highness Prince Charles himself with a MBE (Member of the Order of the British Empire)...
Lesbians and fashion →
The link provides an overview and summary of the main tenets of lesbian fashion and some insights about why some lesbians identify themselves with a particular lesbian style over another. The article is written in an ironic and humorous way, using sometimes stereotypes and generalizations that can be disturbing to readers. So, the topics covered range from "lipstick lesbians" that are not afraid...
Lady Gaga turns yellow
The singer and LGBT rights activist has made her first real apparition in the world-known series The Simpsons. An opportunity for her to train in dubbing cartoons.           "I make music, but I don't do voice-overs every day of the week and their characters are so awesomely convincing and sincere and wild and funny, I had to remind myself constantly of the sincerity of the humour." Matt...
Supermodel Andrej Pejic says his gender doesn't...
This 19-year-old model born in Bosnia has immigrated to Australia and is now a world-wide reputed model, performing in catwalks as well for women's clothing as for men's. He appeared in 98th position in "FHM magazine's 100 sexiest women ", called "it" by the magazine (which apologized later for this). He has been discovered by Sarah Doukas in London two years ago. He can be considered...
World's first pro-gay reggae album
This is an initiative from the Jamaican singer Mista Majah P. The album, called Tolerance includes 11 songs about same-sex marriage, adoption by gay couples as well as against homophobia or the "Don't ask, don't tell" military policy of the US. The singer also fights against so-called "murder music", i.e. a violent, homophobic wave on which several Jamaican...
LGBT Film Festival Opening
Yesterday, on 26th of August 2011 we have had the honor to participate in the opening of the Film Festival "Kitoks Kinas" (Diverse Cinema) at Pasaka cinema center. LGBTs together with their friends as well as some international guests have attended the screening of an Israeli-German movie, "I shot my love" directed by Tomer Heymann, who was also present with his partner.                          ...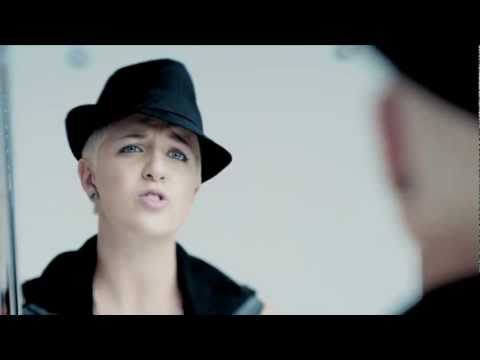 Reminder: LBT Women Seminar at LGBT Center
Lithuanian Gay League invites all LBT women and their allies to participate in the seminar  "LBT women and their voices: Experiences and Challenges" which will take place today at 6 p.m. in LGBT Center, A. Jakšto 22-15, Vilnius. More info (in Lithuanian) here: http://www.facebook.com/event.php?eid=100149053424242
A Lesbian and Bisexual women health fact sheet →
The U.S. Department of Health and Human Services Office on Women's Health has published a web page on the specific health issues of Lesbian and Bisexual women. We learn which factors make them more exposed to health risks, as well as tips for a better health and information about Sexually Transmitted Diseases. Of course, this study is intended to American women, so some pieces of...
MOVIE EVENING AT LGBT CENTER, 21.07
Join us at LGL's office, Jaksto street 22-15, Vilnius, on 21.07 at 7 p.m.  BOY I AM An important exploration of issues rarely touched upon by most films portraying female-to-male (FTM) transgender experiences. Tackling the resistance of some women in feminists and lesbian communities who view FTM transitioning as at best a "trend" or at worst an anti-feminist act that taps into...
Once upon a time there was a religion lesson in...
You might have had some thoughts why homophobic attitude is so omnipresent in Lithuanian society. Is this a merit of 'traditional values' or maybe the influence of the widespread political discourse soaked through by hate speech? There are many reasons why the Lithuanian LGBT rights defenders have their hands full. Some of the causes might never be challenged but that the pure coincidence will...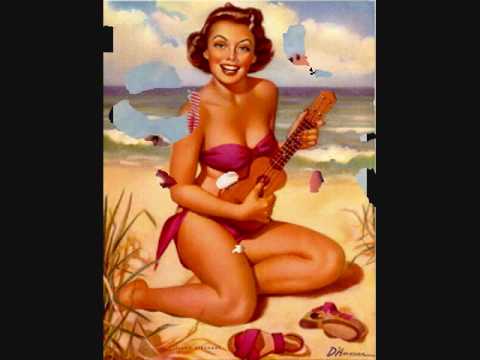 "COMING OUT STORY My name is Eve and here is my first coming out story. I made..."
Reminder- movie evening at LGBT Center
Today, 19.00, Jakšto 22-15, Vilnius - Lefties: Angry Wimmin Controversial documentary on radical feminism. Followed by discussion about separatist feminism and political lesbianism. You have to be there!
I googled "transgender" just for the hell of it...
splendidcolor: I am now officially in love with google. I HAD TO TRY THIS TO SEE IF IT WAS FOR REAL. IT TOTALLY IS. GOOGLE = AWESOME.